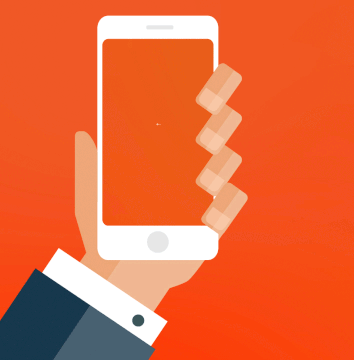 UpdraftPlus today announced the launch of Keyy, a new 2-factor authentication plugin that provides easy and secure website logins: https://getkeyy.com.
Keyy is openly inspired by Clef, a brilliant and highly successful plugin that was active on more than a million websites. Clef revolutionised logins by allowing users to sign on quickly and securely with just a wave of their smartphone.
But back in March, the Clef team announced that it was joining another company, winding down its business and sunsetting its plugin. It recommended that all of its current users begin transitioning away from the Clef product as soon as possible. Dave Ross, who initially invented the plugin, wrote that it 'broke his heart' to hear that Clef was shutting down. "It's too bad, because I hoped Clef would open the door to a blossoming of the identity ecosystem we dreamed of years ago."
The news also came as a shock and disappointment to Clef's users. Many expressed their feelings on Clef's Twitter feed. User Mark Cutting wrote one of many comments praising the product's uniqueness and incredible ease of use:
"Such a pity. A real passion for authentication and technology, and you will be sorely missed. No other product like #clef."
Alongside a sense of sadness, some users also show frustration and annoyance at Clef being suddenly pulled, leaving them to wonder where they'll ever find a replacement 2-factor authentication that doesn't require usernames and passwords.
Clef was unique, "clever, clean and quick". As far as we at UpdraftPlus could see, there were no other well-established options that really compared. Aware of the gap in Clef would leave behind, we contacted Clef's owners to enquire about the possibility of a takeover. When the Clef team said they weren't interested, we decided to develop our own open-source version of the plugin, something that would look and feel very similar.
Naming the new plugin Keyy, our announcement of its development raised a positive and enthusiastic response from our customers, many of whom expressed their relief at having such an option available before the looming deadline for transferring over from Clef. After July 7th, a month later than originally stated, Clef's mobile app will stop working, and will be taken off the Apple App and Google Play stores.
We've been working flat out, frantically developing and testing Keyy in order to give Clef users plenty of time to transition smoothly before the deadline. We're thrilled that Keyy is now complete and officially launched, the apps available for download as both iOS and Android, and the plugin from WordPress.org.
Like Clef in both design and function, Keyy offers the same quick and easy secure logins that means users don't have to choose between convenience and online safety. For users of Clef, Keyy is the obvious choice. It's simple to set up, free for use on up to 5 websites and provides the same kind of instant, almost magical login experience. Those who are used to conventional 2-factor authentication will find using Keyy a dream.
There will be one or two further tweaks to Keyy in the coming weeks, including the QR code turning into the moving 'Keyy Wave'. But for now, the essentials are all in place and we're sure that its users will be as happy and relieved as we are that it's finally launched and ready to carry on the no passwords revolution.
Get it here.
The post The Launch of "Keyy" – Simple & Secure Logins With a Wave of Your Phone. appeared first on UpdraftPlus. UpdraftPlus – Backup, restore and migration plugin for WordPress.