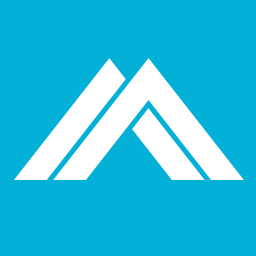 It's been a busy couple of weeks at UpdraftPlus.  As well as releasing Keyy, our new 2-factor Authentication plugin, we've also today confirming we've acquired MetaSlider.
MetaSlider is the most popular WordPress slider plugin with 800k installs.  It makes it the UK's second most popular plugin after UpdraftPlus.
The plugin was started up by Tom Hemsley one of the founders or MatchaLabs. Like many innovations, it was born out of necessity. In 2012, Tom and his team were asked to build a website for a client which included a slider. Tom recalls, "We wanted to make sure the client was able to readily edit the slider long after we left the project. We did have a good look around for a good slider plugin, but couldn't find one that we thought would be easy enough to use for our "less technical" clients, so we created our own." The plugin they created was good, and the team decided they would share it with the WordPress community. And so MetaSlider was born.
With no particular expectations of the plugin, Tom and his team were "hugely surprised" by its high adoption rate and "immensely flattered" by its 5-star rating and the glowing reviews it received from leading WordPress journalists and tech bloggers: "the WordPress community seemed to love it. We've been constantly amazed by its adoption rate, it's really gone from strength to strength." Today, MetaSlider has received over 4 million downloads, and is installed on 800,000 websites.
The plugin makes it quick and easy for pretty much anyone to add super-professional looking slideshows to posts, pages and sidebars. Furthermore, MetaSlider is fully responsive, so that the slideshows automatically adapt to the width of the device they're being displayed on.
Tom is excited to pass on the baton, and anticipates seeing us "release MetaSlider's potential to the fullest": "We're delighted to entrust the future of MetaSlider into the safe hands of UpdraftPlus, and are thrilled that it's going to be looked after by a company that's so well respected in the WordPress community."
Joe Miles, Strategy Director from UpdraftPlus added: "We couldn't be prouder to take on the world's most popular slider plugin.  We intend to continue its development, introducing new features and supporting its loyal user base.  Apple has lead a recent revival of sliders on their websites recently, and the design of millions of sites around the world depends on them."
You can install MetaSlider for free here: https://wordpress.org/plugins/ml-slider/
Or visit our Premium website here: www.metaslider.com
The post UpdraftPlus Confirms Take-over of MetaSlider appeared first on UpdraftPlus. UpdraftPlus – Backup, restore and migration plugin for WordPress.